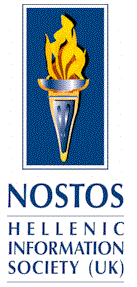 ---
Sydney Olympic Games of 2000
The International Olympic Committee, meeting in Monaco, on September 23, 1993, announced that Sydney, Australia, would be the host city for the Summer Olympic Games in the year 2000. The closest contender for the site was Beijing, China. There had been much opposition to choosing Beijing, however, because of the 1989 Tienanmen Square massacre of pro-democracy demonstrators and China's current policies on human rights. Australia had previously hosted the 1956 Summer Games in Melbourne.
The opening of the 27th Olympiad took place on Friday, 15 December 2000 in the magnificent Olympic stadium of Sydney, build specially for this historic event. The stadium is some 9 miles from the centre of the city and 1 million people where on the streets of Sydney the night before.
The ceremony, which lasted nearly four hours, started with horsemen entering the stadium bearing the Olympic flags, symbolizing the arrival of horsemen in Australia in 1778. Following the national Australian National anthem, the story of Australia was portrait through scenes of sea and fish, forest fires and dances by the Aborigines, the indigenous population of Australia for 40000 years. Thy Olympic Anthem was sang in Greek by the Australian Greek Orthodox Church choir.
| | | |
| --- | --- | --- |
| The climax of the ceremony was the Olympic Torch entering the stadium, relayed by veteran Australian Olympic athletes of the 20th century and handed over to the Australian athlete Cathy Freeman, who was ringed by fire after lighting the Olympic flame. The flames rose above Ms Freeman, the 400m world champion, and moved up the stand to a final resting place over the stadium. | | |
There was temporary anxiety when the cauldron carrying the Olympic flame, after being lit, briefly stuck in front of a worldwide television audience of nearly 4 billion. The Olympic flame went on a 16,740 - mile route of Australia involving 11,000 torch bearers and passing near 80% of the population.
Facts:
1) Built at cost of more than £250m, the new stadium has a capacity of 110,000 and four Boeing 747s would fit side by side under the span of the main arches of the grandstands.
2) A translucent saddle-shaped roof floods the stadium with natural light during the day.
3) Inside the stadium there are 99 tons of lighting and power equipment connected by 2 miles of wiring. A ring road and wide entrances to move sets. Production crew of 4,600 planned the ceremony.
---
Copyright © 2000 - 2004 Nostos.com. All rights reserved.